Wild West Book Fair
Wild West Book Fair
Preview Day for Students- 10/26/17
Open for Sales – 10/27/17 through 11/3/17, also OPEN during Fall Festival (5:00-7:30pm)
Online Book Fair Shopping Dates: 10/22/17-11/06/17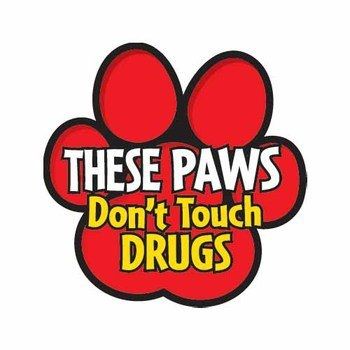 Red Ribbon Week and More!
Good evening Wildcat Families,
This week we have many big events for our students and families.
Report cards will go home tomorrow, Monday, October 23rd.
Tuesday is Eureka family night beginning at 6:00 in the cafeteria.  This night will give families more information about our new math curriculum.
Thursday night at 6:30, there will be a sign up for Cub Scouts at WCES.  Information will be sent home after their visit on Wednesday during school.
Friday is our Book Character parade at 10:15 and the Fall Festival beginning at 5:00 p.m.
Also, it is Red Ribbon Week!
On Monday, wear a college/NFL team shirt to look to the future.
On Tuesday, wear jeans because drugs give me the blues.
Wednesday is Unity day, so wear orange to stand up for bullying and it's crazy hair and socks day because it is crazy to do drugs.
On Thursday, wear Red and on Friday, wear WCES spirit wear because we choose to be drug free.
We look forward to an amazing Wildcat week!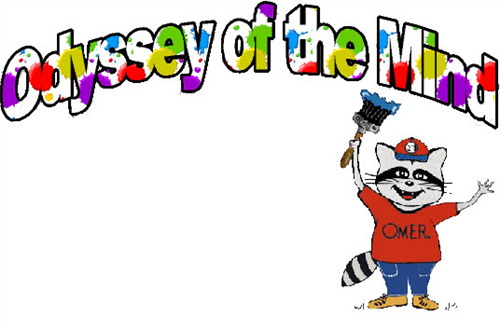 Odyssey of The Mind
WCES Odyssey of the Mind Information Evening
What?                  
Odyssey of the Mind is an international creative problem solving competition
that gives students an opportunity to stretch their minds, work cooperatively
and be part of a team representing WCES at district, state and/or
international competitions!  For more information www.odysseyofthemind.com
When & Where?              
Informational and team forming evening on Monday, September 25th
6-7 p.m. Problem synopses will be distributed. WCES Media Center
Who?                   
Grades K-2 and 3-5 students form teams between 5-7 students and are coached by
approved volunteers. Some problems are theatrical, some are technical and some are both! On
competition day, Saturday, 3/3/18 students present their solutions and compete in a
spontaneous thinking competition at the Pasco County Regional competition. Winning teams
move up to the state competition! K-2 Teams are also invited to compete.
Fee?
$20 per student to cover Team Registration Fees charged by Odyssey of the Mind.
Please email Odyssey of the Mind school coordinators: Veronica Acosta
(vmorenoa@pasco.k12.fl.us) or Janet Heyman (jheyman@pasco.k12.fl.us) should you
have any questions.

Won't you Be the Light?
The loose change we raise helps to make a difference to those in need.  From school supplies, to Thanksgiving dinner, we like to be able to give back to our community and your loose change can help us do just that.  Beginning August 23rd each classroom is collecting change for our Be the Light fund. All proceeds go to local families in need.
Thanks for your support!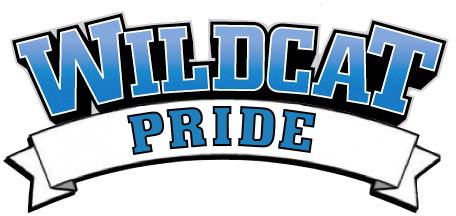 Dear Wesley Chapel Elementary Parents!
We are excited to kick off the 2017/18 school year and having you as part of it! Thank you for stopping by the PTA table at Meet the Teacher Day, it was great meeting you!
We would like to invite you to come and join us for our first meeting of the year on 8/25/17 at 6 p.m. in the Cafeteria. We will have a short meeting, followed by some Bingo-fun!
During the meeting, we will give you an overview of last years' accomplishments, vote on this years' budget, and lay out the PTAs' goals for the new school year. You will have the opportunity to share your ideas and suggestions with us and hear about the different ways you can be involved.
We are in the process of creating a Fall Festival committee to better serve our families. If you'd like to be a part of this, please send us a quick note. And if you have any questions, you can always reach us at wildcatpta@gmail.com.
We are looking forward to a great year and make sure to like us on Facebook athttps://www.facebook.com/groups/WesleyChapelElementaryPTA/
Your Wesley Chapel Elementary PTA
P.S. Please be aware that all volunteers must be approved by Pasco County. You can fill out the application athttps://webdb.pasco.k12.fl.us/fmi/iwp/cgi?-db=vol_db&-loadframes. If you have any questions regarding this process, please contact Libby Rossman at (813) 794-2207 or email lrossman@pasco.k12.fl.us.
Applying for school meal benefits just got easier!  For the 2017/2018 school year you will be able to apply for free and reduced meals on-line using www.pascoschoolmeals.com .  The website will direct you to MySchoolApps, an online application software that makes applying for school meal benefits fast and secure. Applications will be available starting July 15, 2017.
What does this mean for you?
Ø  Convenient – applying online allows your school to process your application faster so that you can receive your meal benefits quicker.
Ø  Secure – your information is protected using the highest security standards in the industry.
Ø  Easy – MySchoolApps walks you through the entire application process, ensuring it's complete and ready to submit.
MySchoolBucks

Pay for school meals, check balances, and view purchases right from your very own computer.  Visit MySchoolBucks.com to create an account today.  Download the mobile app so you can stay up to date and connected while on the go.  You can also schedule automatic payments so that your child never goes without lunch money.

MealViewer makes navigating the school breakfast and lunch menus a breeze! Next school year we will be replacing Nutrislice with MealViewer.  Parents can search and favor multiple schools to help keep track of what's being served at each location.  Students can like their favorite meal choices and quickly see when they will be served again.  Allergen icons are easily recognizable to help accommodate those with dietary restrictions. An interactive carb calculator is also available to make eating in the lunch room easy & fun!
Want to know if your school will be open for summer feeding?  Download the app or check out the MealViewer website to find out!  If they are not, the site will help you locate the nearest summer feeding location.  You will also be able to see what delicious meals we will be offering this summer.
Visit http://schools.mealviewer.com/district/pascocounty to select your school(s).