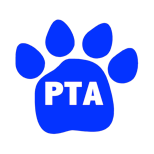 What is the PTA?

The Wesley Chapel Elementary School PTA is a non-profit association of parents and educators who wish to support the staff, children, and parents of the Wesley Chapel Elementary School and the community.
Joining the PTA is an easy and meaningful way to support your child, your child's school and the community. It allows you to be connected with other parents and teachers, and you get the latest information on school events. You can become an advocate for your child's education and have an opportunity to make a difference in the quality of education and services available to your child and other students at Wesley Chapel Elementary. Your contribution – whether it is your time, knowledge, or resources, will make a difference to all of the kids in our school. The PTA's motto is "Every Child. One Voice". We look forward to working with all of you so that our voice is a strong voice that benefits all of the kids in our school.
We have a lot of great programs and events at WCES, sponsored and supported by the PTA:
All Pro Dads, Donuts with Dad, Muffins with Mom
Boo-hoo Breakfast, Fall Festival, Carols and Cocoa
Fall, Winter, and Sweetheart Dance
Bingo Night, Family Movie Night
We purchase new technology, classroom supplies, and equipment for school
Staff and Teacher Appreciation
Odyssey of the Mind
Wildcat Boosterthon Fun Run
We also provide and coordinate volunteers for school events like the book fair, Santa Shop, and the Reading Program for the primary grades!
Join us today!  An individual membership is only $10 and a family membership is $15. Please make checks payable to "WCES – PTA".  Please be sure to include student name and teacher.  Thank you for supporting WCES PTA!
The Mission of PTA
To support and speak on behalf of children and youth in the schools, in the community, and before governmental bodies and other organizations that make decisions affecting children.
To assist parents in developing the skills they need to raise and protect their children.
To encourage parent and public involvement in the public schools of this nation.

The Purpose of PTA
To promote the welfare of the children and youth in home, school, community, and place of worship.
To raise the standards of home life.
To secure adequate laws for the care and protection of children and youth.
To bring into closer relation the home and the school, that parents and teachers may cooperate intelligently in the education of children and youth.
To develop between educators and the general public such united efforts as will secure for all children and youth the highest advantages in physical, mental, social, and spiritual education.