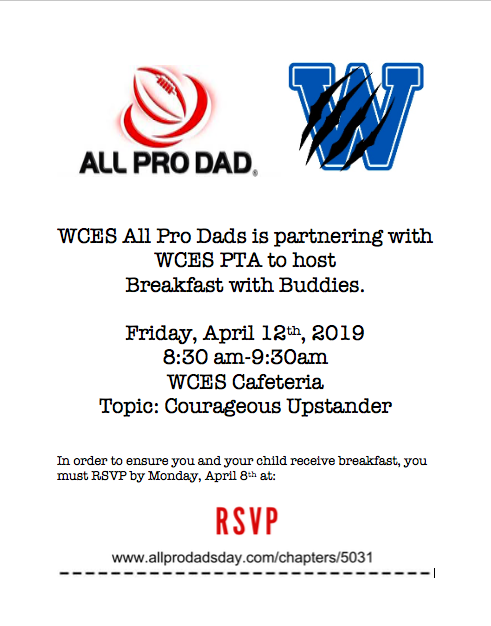 WCES TEDx Winner!

Attention WCES families. Below you will find a link to the 2019 WCES TEDx Event. We congratulate all students who participated in our School-Wide event. We would like to recognize Ellison Wease who has been selected to be our schools representative to present her speech at the Pasco County's District TEDx Event. This event will be held on
Saturday, May 4, 2019 at the Center for the Arts at River Ridge.
Book Fair
We are excited to announce that the "Dino" Book Fair is on its way to Wesley Chapel!! Please see below for all the Dino-Mite Info……
Book Fair Location: WCES Media Center
Book Fair Preview Date for Students: 2/7/19
Book Fair Shopping dates: 2/8/19 – 2/15/19
Shopping hours: 9:00-3:30 (Parents may shop with their child any time from 9-3:30)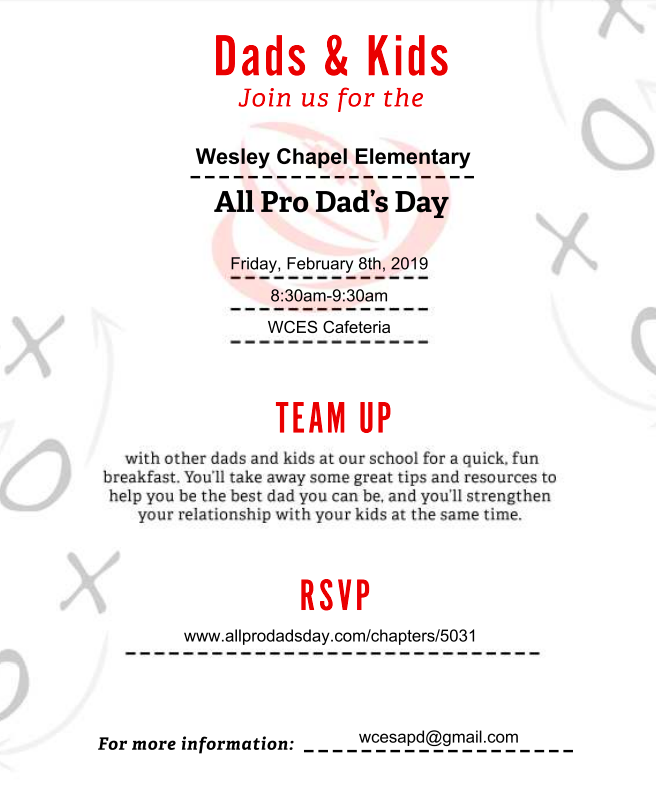 Dear Parent/Guardian,
We recognize you as your child's first and forever teacher, and we'd like to partner with you to help your child progress as a reader and writer. We know that reading opens the door to all learning and that the more students read, the stronger reader they will become. We would like to provide some resources to support you in assisting your child at home in reading. It is our goal that all students find reading and writing to be a rewarding experience.
Difficulty manipulating sounds in words is one of the hallmark characteristics of reading difficulties and can be seen at a young age. Your child might struggle with rhyming, word games, or recognizing words that start with the same sound. Other signs of reading difficulties are related more closely to the act and process of reading. They fall under the more general categories of decoding, comprehension, and retention. Signs of a reading difficulty may include the following:
consistent difficulty sounding out words and recognizing words out of context
confusion between letters and the sounds they represent à try hand motions for the letters that help with the sounds like revving motorcycle handles for M while saying "mmmm, mmmm"
lack of expression while reading à try reading funny poems and nursery rhymes to develop this skill
ignoring punctuation while reading
confusion about the meaning of words and sentences à try asking, "what are you thinking as you read that?"
inability to connect concepts and ideas within a passage à try having students take notes in the margins or on a separate sheet of paper
high distractibility during reading à try creating a distraction free area to read together with music and TV off
There are many ways you can help your child at home
Do a combination of independent and assisted-reading each night. Have your child read alone and with you. You can take turns or have them read on their own.
Encourage your child to read anything and everything, even if it isn't a book. Comics, websites, or magazines can engage children and hook them into reading.
Let kids have choice. Interest and choice will allow readers to extend beyond their regular comfort zone. If they are excited about a text, let them read it.
Don't worry so much about the grade level at which they are reading. Keep things positive and continue to encourage them to read: focus on how much growth they are making, not their reading level.
If reading is not enjoyable for your child, start by reading simple stories to them. Then begin a chapter book. Start with small chunks of reading and slowly build stamina with them. Try a variety of books.
Attempt to read books that have a series. If you can hook your child on the first book they will read the rest.
Listen to audio books while tracking along with printed test. Also, add audio books to your car for road trips.
Let your child pick a spot with limited distractions in the house for reading.
Provide your reader with an audience: they can read to a younger sibling, a pet, or even a relative over-the-phone.
Use a device to record your child reading orally, and then they can listen to themselves read.
Try reading outside.
Through reading aloud, providing print materials, and promoting positive attitudes about reading and writing, you can have a powerful impact on your child's literacy and learning. If you continue to have concerns regarding your child's progress in reading please refer to Pasco's Read-at-Home Plan and request a meeting with your child's teacher.
All Pro Dad's
All Pro Dad's Every 2nd Friday 
Welcome back to fresh new year as our 3rd year of All Pro Dad's continues to thrive. Our next meeting of the school year will be on Friday,  January 18th at 8:30am in the school cafeteria. Please RSVP at https://allprodadsday.com/chapt…/5031/chapter_meetings/27681.
Please keep in mind safety and security are essential therefore ALL parents are required to sign in at the All Pro Dad's breakfast. Ensure you RSVP so that your name is on the register and it is easy to get signed in. At the conclusion of the meeting, we will still walk our kids to class. This year however, we are REQUIRING that EVERY parent stop by the front office to be checked out. This ensure that we keep an accurate count of who is on campus and who was on campus. Failure to follow these new procedures could jeopardize the program. I will remind everyone again on Friday during the meeting. Also, as a safety measure please ensure to bring your photo identification just in case we need to physically sign you into the system as well.
I am looking forward to another great year and can't wait to see everyone!!
https://allprodadsday.com/chapt…/5031/chapter_meetings/27681
Coach Kyle
813-422-9608
wcesapd@gmail.com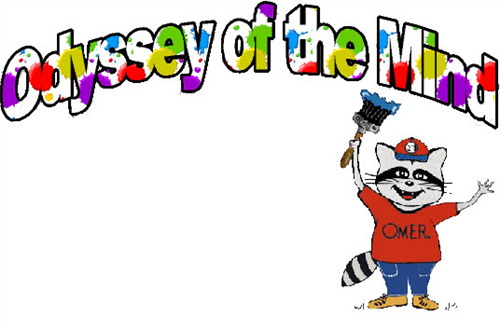 Odyssey of The Mind
WCES Odyssey of the Mind Information Night
Thursday, September 19, 2018
What?                   
Odyssey of the Mind is an international, creative, problem solving competition
that gives students an opportunity to stretch their minds, work cooperatively
and be part of a team representing WCES at the Regional,  State and/or
         World competition!  For more information www.odysseyofthemind.com
 When & Where?              
Informational and team forming evening on Wednesday, September 19th
6:30-7:30 p.m. in the Media Center. Please visit www.odysseyofthemind.com for a preview of this year's problems.
Who?                    
Grades K-2 and 3-5 students form teams between 5-7 students and are coached by
approved volunteers. Teams meet outside of school and create their own meeting schedules. Some problems are theatrical, some are technical and some are both!
Important Dates
-Regional Tournament – Saturday, 2/23/19 at Cypress Creek Middle/High School
-State Tournament – Saturday, 4/6/19 at University of Central Florida
-World Finals – May 22-25 at Michigan State University
Fee?
$20 per student to cover Team Registration Fees charged by Odyssey of the Mind.
Please email Odyssey of the Mind school coordinators with any questions:
Veronica Acosta–vmorenoa@pasco.k12.fl.us  
Janet Heyman –jheyman@pasco.k12.fl.us
Fall Picture Day is Tuesday, September 18, 2018
Print Form to Pay with Cash or CheckClick Here to Pay Online
Thought Exchange
Welcome to a conversation about Pasco County Schools.
ThoughtExchange is an online tool we are using to engage in conversation about Pasco County Schools. You'll be asked to respond to the questions (sharing as many ideas as you like) and then have the opportunity to consider and rate ideas shared by others with 1 to 5 stars.
ThoughtExchange keeps your thoughts and stars confidential. You can come back as often as you like to participate and, in fact, we'll ask you to come back to the exchange later to star some of the new ideas shared since you first participated. Please be polite and respectful as you share and rate thoughts. All responses will be reviewed. Thoughts that are rude or hurtful will be removed.
Participation in the exchange will be open until Friday, April 13, 2018.
Click here to participate: http://pascok12fl.thoughtexchange.com/invitation/ 
Kindergarten Registration

Monday, May 7, 2018 is Kindergarten Registration Day. You may come in anytime between 9 a.m.- 3 p.m. to register your student. Please note the following requirements for our new Kindergarten students:
* Child must be 5 years old on or before Sept. 1, 2018
* Child's birth certificate or other proof of birth date
* Social Security Card
*Health examination – HRS Form 3040 dated after 8/13/17
*Certificate of Immunization
* 3 Proof's of residency such as a deed, property tax assessment records or a current lease, current water or electric bill, and one of the following: auto registration, Florida driver's license, Florida ID card, or voter registration.
If you have any questions, please call our main office at 813-794-0100.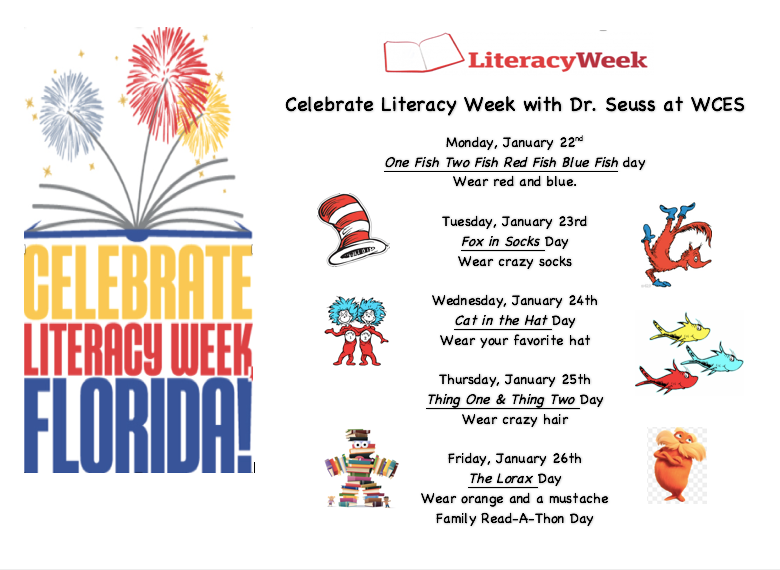 Won't you Be the Light?
The loose change we raise helps to make a difference to those in need.  From school supplies, to Thanksgiving dinner, we like to be able to give back to our community and your loose change can help us do just that.  Beginning August 23rd each classroom is collecting change for our Be the Light fund. All proceeds go to local families in need.
Thanks for your support!

MealViewer makes navigating the school breakfast and lunch menus a breeze! Next school year we will be replacing Nutrislice with MealViewer.  Parents can search and favor multiple schools to help keep track of what's being served at each location.  Students can like their favorite meal choices and quickly see when they will be served again.  Allergen icons are easily recognizable to help accommodate those with dietary restrictions. An interactive carb calculator is also available to make eating in the lunch room easy & fun!
Want to know if your school will be open for summer feeding?  Download the app or check out the MealViewer website to find out!  If they are not, the site will help you locate the nearest summer feeding location.  You will also be able to see what delicious meals we will be offering this summer.
Visit http://schools.mealviewer.com/district/pascocounty to select your school(s).