Wesley Chapel Elementary is an amazing school!  From location and community involvement to unique classroom settings and activities, WCES strives to help each student reach their highest potential. Our campus is located in Wesley Chapel, Florida and is one of the many schools in the Pasco County School District.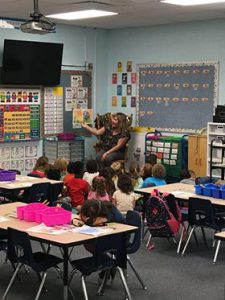 Opening in the 2000-2001 school year, WCES is currently home to over 640 students from kindergarten through 5th grade.  A wildcat cub is ourmascot and our colors are blue and white. Our cubs grow into young wildcats at Weightman Middle School and on to be the mighty wildcats at Wesley Chapel High School, our friendly neighbors on Wells Road.
Beginning in the 2020-2021, WCES is a Center for Gifted Studies. Our school will continue to provide self-contained gifted classes for third through fifth grade students.  Our gifted program is top-notch!  The students are encouraged to set high personal goals based on interests, challenged in a friendly environment, and given opportunities unique to the program.  For instance: engaging field trips, special speakers, technology driven lessons, collaborative projects, and implementing learning across the curriculum through authentic literature are just a few highlights of the Gifted setting. To learn more about the Center for Gifted Studies, please contact the school.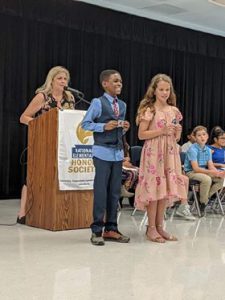 Our school was recently recognized as an Everglades Literacy Champion School-Silver Level.  The Everglades Literacy Program is a call to action for schools, teachers, and students.  The program supports schools, teachers, and students to ensure that future generations of Floridians understand the ecological and economic value of the Everglades ecosystem. The program is designed to incentivize and empower schools to find their Everglades potential by focusing on curriculum, projects, and practices that become a part of their school culture. 
The students of Wesley Chapel participate in many school-based activities such as Odyssey of the Mind, chorus, a theater production, and Safety Patrol. Other popular school events throughout the year include the STEM Fair, Intermediate Dances, Book Parade, Movie Nights, and many PTO special events.  Our staff is always committed to organizing programs and events that are beneficial for our students and families.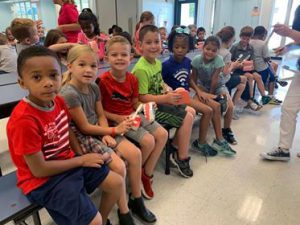 Our school sets high expectations for our staff and students.  Our school has consistently earned an A or B grade since our opening and has been one of the highest scoring schools in the district for FSA reading, math, and science.  WCES ensures that there a strong social emotional instructional component in our school day.  Classrooms utilize a morning meeting, growth mindset lessons, and opportunities to practice social skills daily.
WCES has also maintained a positive partnership with the Wesley Chapel Center For The Arts.  This partnership provides our students the privilege of taking walking field trips next door to experience plays and musicals connected to essential elementary academic standards.
As our curriculum follows all Florida standards and the staff of Wesley Chapel is focused on collaboration in Professional Learning Communities to ensure the needs of our students are being met. Our school provides strategic, data-driven professional development for our staff based on school and individual improvement plans.  We actively provide training, coaching, and resources to ensure college, career, and life-readiness for all students.  
Students that require specially designed supports are served through an inclusive model. All students receive universal instruction. For some students, they may need supplemental instruction or more intensive instruction and these are provided through a collaborative instructional model.
Community involvement is important to our school.  Many popular local businesses consistently support WCES and our mission.  WCES works to give back to the com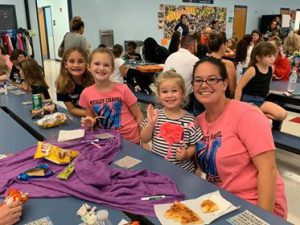 munity, too.  We provide  support for our families through our ABC program, Toys For Tots, and our successful Fall and Winter food drives.  As a school family, we are dedicated to keep an active and positive relationship with our community.
The families of WCES students are encouraged to be involved in their child's education. We have a strong, involved PTO, All Pro Dad program and many volunteers who give their time to our children.  Please consider volunteering today.  You do make a difference. 
 As Wesley Chapel Wildcats, we strive to attain success through our mission statement …
The staff, students and families of Wesley Chapel Elementary School will collaboratively strive for a rigorous, engaged learning environment that prepares students for college, career, and life-long success.